---
I have my new vehicles serviced at my dealer. I've been using with this particular dealership for the last 12 years and have always been very satisfied with their work and follow up after servicing has been completed.
---
*** Lost In the 50s ***
~~~~~~~~~~~~~~~~
Rock-n-Roll For-ever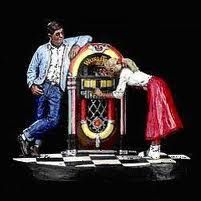 2015 LIMITED - True Blue/Vesuvio | 3.2L V6 | ADII | All options
Forum Elder
Join Date: Feb 2014
Location: Agassiz, BC
Posts: 2,286
Our dealer is a 90 miles round trip. There's another Jeep dealer only a 50 mile round trip but we were put off by their pushy sales saff. So I'll have the oil changed at a local garage and take my own synthetic to them.
I might try the closer dealer for service if we need anything done that the local outfit can't handle, but they always proved competent with our last suv.
---
('14 cherry TH V-6, Comfort/Tech/Tow)
'15 Wrangler JKU Altitude, loaded.
Member
Join Date: Jan 2014
Posts: 41
Near Stevens Creek and Kiley?
Hardcore Member
Join Date: Oct 2014
Location: San Jose, CA
Posts: 508
Think people might have missed that this was a NorCal regional thread
---
2015 Green/Brown V6 Trailhawk | Everything but CD
Member
Join Date: Jan 2015
Posts: 80
Quote:
Not trying to step on toes, but this OP is looking for a specific dealer in Northern California
...and THEY Still ignored the location??
So can any other No. Cal folks answer this please?
---
2015 Trailhawk -Brilliant Black
3.2L -Tow-Comfort-Safety Tec-Memory /Leather-Ventilated Memory-Tonneau-8.4ANav-9 Spkr-Black Alloy Wheels
Since I have 6 years of free oil changes (as part of the lifetime warranty), I will be utilizing the selling dealer's services until that portion runs out.

Also, unless the dealer creates a real horrible experience, I will go there as long as I have the vehicle.
---
mults


2014 Trail Hawk | 3.2 V6 | Tow Package | Cherry Red | Brown Leather | Hood Decal | Cold Weather | 8.4AN | 9 Speaker | CD Player | Black Wheels | Comfort Package
Member
Join Date: Mar 2014
Location: Columbia sc
Posts: 71
Galeana Chrysler Jeep in Columbia, SC or Addy's Harbor Dodge in Myrtle Beach, SC when I am at school, I do all my own work to my International Scout but make sure I keep the Cherokee documented and recorded for warranty purposes.
---
2014 cherokee latitude
I-4 8.4A granite crystal
Enthusiast Member
Join Date: Feb 2014
Location: Maryland
Posts: 305
Sorry, we live in Maryland, but we service our own vehicles..
---
Modifications: Custom Exhaust w/Flowmaster Super 10's, MB Motoring 17" Matte Black, Falken Wild Terrain 235x65, Husky Weatherbeaters Rubber Floormats, Jeep Tag Bracket, Jeep Mud Guard, Custom 4x4 Decals, Custom Silver Door Vinyl Piping, Custom Silver Calipers w/Black "Jeep" Decals, Billet Tech Oil Cap, AC Low Pressure Valve Caps and Dipstick
Quote:
Since I have 6 years of free oil changes (as part of the lifetime warranty).
Are free oil changes included with the Chrysler MaxCare Lifetime Warranty?
---
2015 Cherry Red Trailhawk with all options but CD and black wheels.
Ordered 11/1/2014 - Picked up 12/30/2014. Chrysler Lifetime Warranty, $100 Deductible.
Enthusiast Member
Join Date: Dec 2013
Location: Pensacola
Posts: 348