Member
Join Date: Jan 2015
Location: TN
Posts: 5
FWD tire size
---
Hey guys,

Ive been searching on various KL forums for over a year now and have not had any success confirming the largest tire size for my (FWD) latitude. I know that it lacks the lift that the ADSI & ADSII have from the other options. I would be completely happy with the TH size 245/65/17. I am interested in the cooper discoverer AT's
Hardcore Member
Join Date: Aug 2014
Location: Michigan
Posts: 1,168
@
alanekl
, I have the 4x4 ad1 latitude. I removed the 225/65/17 firestones, and mounted the Cooper Discoverer AT3 tires. The upgraded size is 235/65/17. They fit great, with no rubbing. Check out my thread on them, I posted pics as well. Any questions, feel free to ask.
Cooper Discoverer AT/3 on AD1, 4x4
Member
Join Date: Jan 2015
Location: TN
Posts: 5
Thanks. Do you have any pictures of them on your jeep? Since mine is a FWD and doesn't sit as high as the AD1 do you think they would work ? The stocks are too small for my taste.
Hardcore Member
Join Date: Aug 2014
Location: Michigan
Posts: 1,168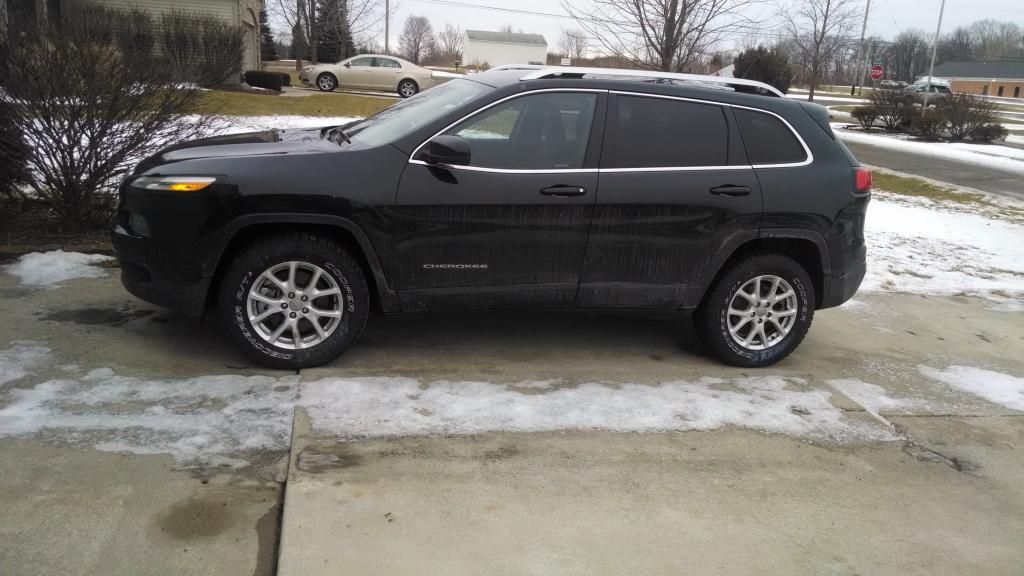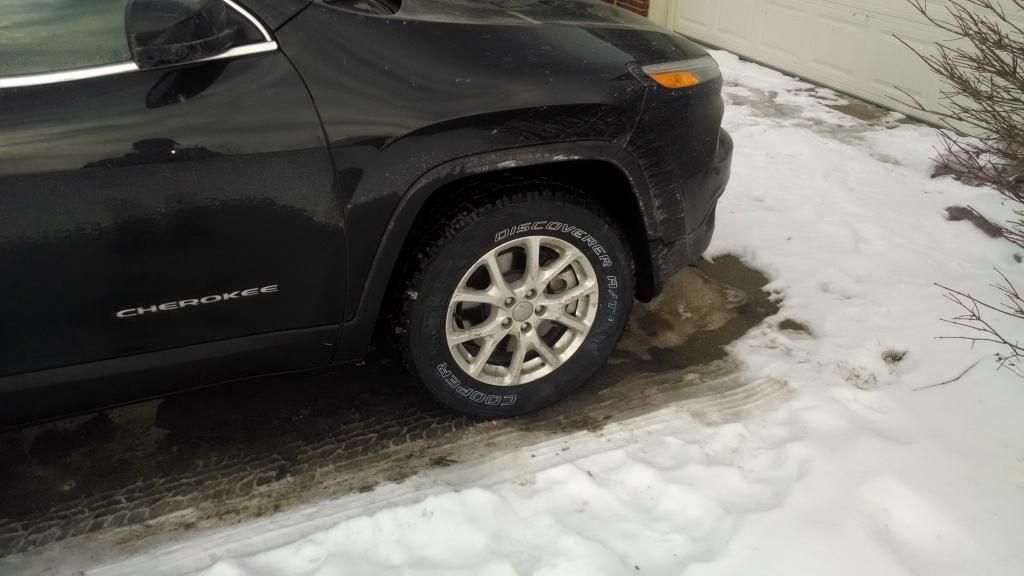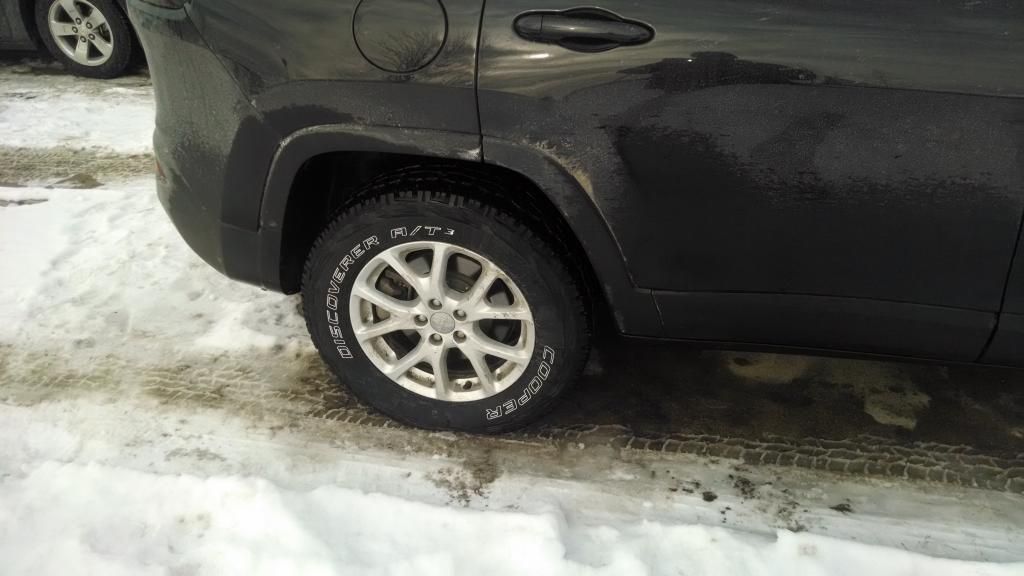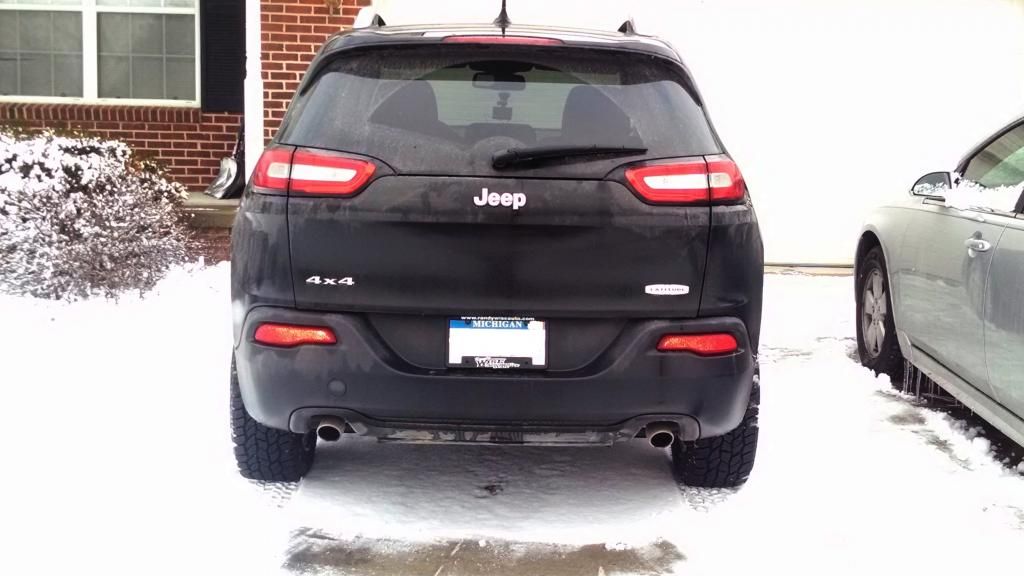 I think the largest size you can put on there is 235/65-17. Unless you're looking to replace the rims to 18s.
Member
Join Date: Jan 2015
Location: TN
Posts: 5
my calculations have the 235/65/17 at nearly the same height (29 vs 29.5) correct? Is it more of the width or the height that limits me from going to 245/65/17? If it were only the width could you do the wider tires with a spacer? If thats a noob question please forgive me. I like how the 235/65/17s look. I think I will end up going that route. Sweet ride jim!
Member
Join Date: May 2015
Posts: 1
Hi alanekl,
I have a 2015 FWD KL and have the same question as you regarding the largest tire size that will fit without rubbing. Did you ever find a solution?
Member
Join Date: Apr 2015
Location: Texas
Posts: 3
Ive been looking into in myself. i have a fwd 2014 kl and it seems through my digging that 235/65/17 is the best choice. below is a link to show a comparison to give you some idea of the changes and exact measurments. i suggest playing around with the calculator and make your own best judgement.
https://www.tacomaworld.com/tirecalc...0r17-235-65r17