Decided I was tired of having cold feet, literally
---
So this isn't a guide, just something to give ideas to others if they have the same issue. Winter is over, but as my 3rd with my Trailhawk, that was the last one I'm going to go through with frozen feet as I drive with the heater blasting in the morning.
I tore up the carpet and sure enough, no insulation from where my feet rest up to the firewall.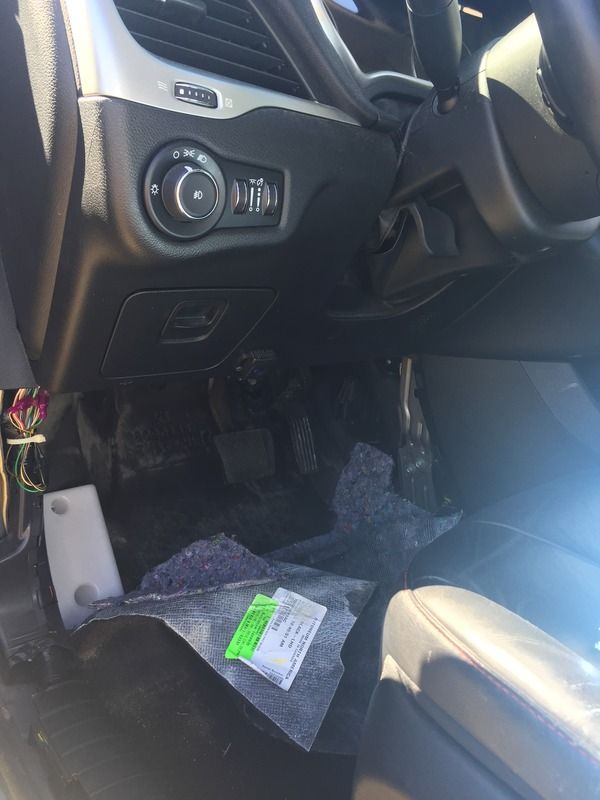 I bought a roll of blue polystyrene for next to nothing at Lowes and laid down enough vertically to cover all the metal, then for good measure I laid another row horizontally then put the carpet back and snapped 2 large plastic pieces back over top of it all.
Just to make sure this was going to do Something I also added a good layer to the bottom of my floor mat using some gorilla tape + spray adhesive.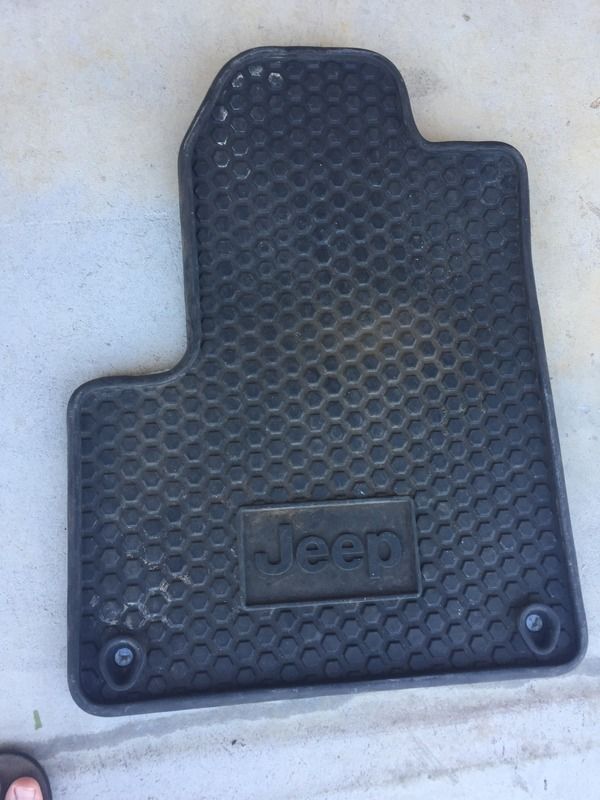 It was a super easy job, luckily it was a nice sunny and windy day, perfect for outdoor jobs.
---
2014 | 4-Banger Trailhawk | Billet silver | Black leather interior | Convenience & Cold weather package
Hardcore Member
Join Date: Aug 2016
Location: Fort Wayne, Indiana
Posts: 1,421
Tracy Chapman has a good song titled "Cold Feet!" Wonder if she came up with the idea while driving a Cherokee?
---
2016 Cherokee Trailhawk: Mango Tango Pearl Coat over Black.
OPTIONS: Every Available Factory Option/Package Except Remote CD Player.
MODS: Whispbars; Mopar Cargo Cover; Mopar Cargo Mat; Mopar/KICKER 9 Speaker Upgrade; KICKER Sub and Amp; Ziebart Undercoating; aFe CAI; Red Interior Trim Pieces.
FUTURE MODS: Remote CD Player; Mopar Rock Rails; Rear Fog Lights.
Wow. I'd never dreamed they skimped on cost in this area. Good grief. Nice work on your part!
---
'87 Comanche 4.0L Command Trac
'93 Grand Cherokee Laredo 4.0L 2WD
'04 Grand Cherokee Laredo Freedom Edition 4.7L HO 2WD
'17 Trailhawk Light Brownstone 3.2L, L Plus, Tow, SafetyTec and Tech Groups
Thank you much! I went for a drive this morning to test it out, was 42 degrees outside, turned my heat on like I usually do, not so bad, still not amazing, but definitely better. I've read several reasons for the skimpage of insulation in this area, one was they only have to cover so much with a certain layer of the vehicle like a percentage, to be considered passable, and the other is if they put true insulation there, it could get wet and moldy, hence the reason I used this polystyrene stuff, it doesn't soak up water or moisture.
Member
Join Date: Nov 2015
Location: Newcastle Ontario
Posts: 25
Wondered why I always have cold feet in this car :-(
I've heard a few people complain about it but it seems to be a hit or miss kind of deal, like my 2014 Trailhawk had an issue with it, my wife has a 2014 Sport model and it's just fine for her, so I don't know if it's a model difference, maybe some people just have colder feet regularly and notice it (me) but yeah I'll keep up with this and see if it has really fixed the issue, seems like it has.
---
2014 | 4-Banger Trailhawk | Billet silver | Black leather interior | Convenience & Cold weather package
Follow up, drove into work this morning in the low 30s, feet were just fine, and when I turned the heat on low, it was almost too hot down there, which I prefer over freezing in this situation. Worked out great! So happy.